Home
Automobile
Best Offer: Your dream of owning a car will be fulfilled, bring this wonderful car home for just Rs 7000, excellent mileage of 36 Kmpl.
Best Offer: Your dream of owning a car will be fulfilled, bring this wonderful car home for just Rs 7000, excellent mileage of 36 Kmpl.
Discount on Best Budget Car: If you are also planning to buy your first car, then the country's largest auto company is offering bumper discounts on budget cars. Besides, this car is also available to you at zero downpayment.
First car, certainly nothing is bigger than the fulfillment of a dream for everyone. Everyone dreams of having their first car since their childhood. How will she be, how will he decorate her, at what age will he buy his first car, everyone makes such targets in their mind. But when faced with reality, this dream of many people seems to be shattered.
The reason for this is the cost of cars running into lakhs and their heavy maintenance. Also the expenditure on petrol or diesel every day. Although now there are electric cars as an alternative to petrol diesel, but their price is so high that the middle class cannot easily afford them. Even if you can afford it, there are many problems with them. In such a situation, buying a car proves to be a difficult task for everyone.
But we will tell you how to fulfill your dream of your first car. There is a cute and good mileage car in the market. This car is made by the country's largest auto company. The special thing is that the company is also giving you huge discounts on this budget car. Also, you can make this car yours in very low installments without any down payment.
Actually here we are talking about Maruti Suzuki S Presso. Maruti S Presso is one of the budget cars of the company. It would not be wrong to call it a micro SUV. Due to its boxy design and great mileage, this car is quite popular among the people. Let us know how much discount the company is giving on this and what are its features.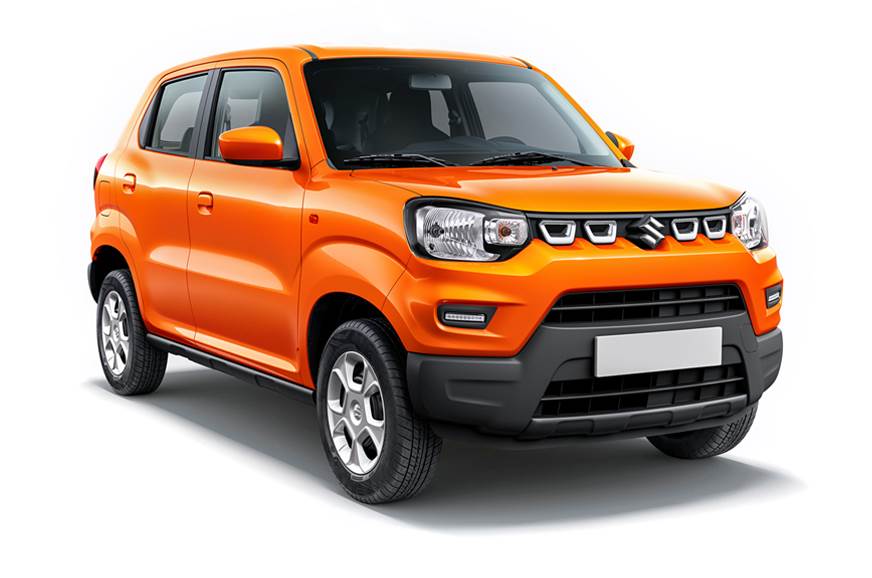 Getting bumper discount
The company offers Maruti S Presso in 4 variants. This car will be available to you in both petrol and CNG models. Maruti has offered discounts on the car in September. This discount is in the form of exchange bonus of Rs 35 thousand, cash discount of Rs 20 thousand and corporate discount of Rs 5 thousand. That means overall the company is offering a discount of Rs 59 thousand on S Presso. However, you can avail this discount only till 30th September.
Many features are available
You also get many safety features in S Presso. In the car, you get two airbags as well as hill hold assist, electrically adjustable ORVMs, ABS with EBD, front seatbelt reminder with pre-tensioner and force limiter front seatbelt, high-speed alert system, reverse parking sensor and ESP. Along with this, the car also has features like infotainment system, climate control AC and child lock.
Mileage is also great
The company provides 1.0 liter petrol engine in the car. This engine generates power of 65.7 bhp on petrol and 55.9 bhp on CNG. The car is offered to you in manual and automatic transmission. Talking about the mileage of the car, it gives an average of 25 km per liter on petrol and 36 km per kg on CNG.
Low prices and great finance offers
The price of S Presa starts from Rs 4.26 lakh ex-showroom. Whereas the price of its top variant is Rs 6.12 lakh. If you buy its base model, it will cost you around Rs 4,73,787 on road in Delhi. The company is currently giving a discount of Rs 59 thousand on the car. In this case, you will get this model for Rs 414785. Now if you take a car loan at its on-road price at an interest rate of 9 percent for 7 years, then its EMI will be Rs 6,674. You will pay Rs 1,45,790 as interest in 7 years. In total you will have to pay Rs 5,60,575. All banks and NBFCs are offering loans on S Presa, although the car loan depends on the terms and conditions of the bank and your credit score.
और पढ़िए –ऑटोमोबाइल से जुड़ी अन्य बड़ी ख़बरें यहां पढ़ें